The modern and welcoming facilities at De La Salle Catholic College Caringbah  enable our students to engage in both collaborative and independent learning to build the skill sets they need for the future. The past few years have seen the inclusion of a delivers a state-of-the-art Multipurpose Hall, and transformation of our learning spaces and outdoor recreation areas into modern, open environments that promote creativity, collaboration and wellbeing.
Multipurpose Hall
The state-of-the-art building is designed to ensure that the school's pedagogical approach could be fine-tuned to suit the needs of the school and parish community.
Collaborative Spaces
Our large campus offers a range of contemporary classrooms and diverse learning spaces with flexible layouts and interactive technology.
Sporting Facilities
Our rich tradition of sport is brought to life on our modern sporting facilities, including expansive green fields and vibrant ball courts.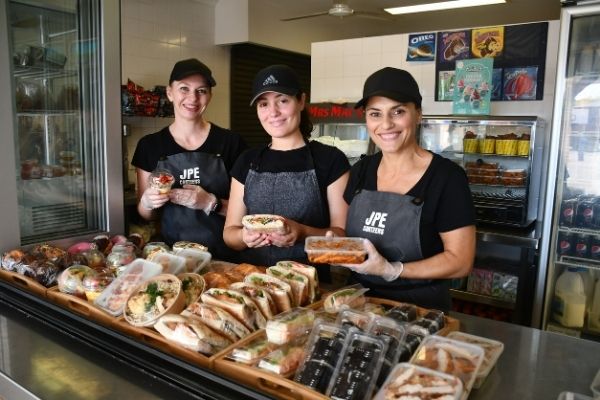 Canteen